The Waterfront Residence gymnasium is equipped with state-of-the-art training equipment and is open daily from 6am to 10pm. It is exclusive to The Waterfront Residence tenants, at no additional cost.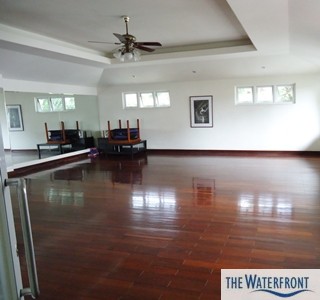 For those who prefer a more relaxed form of exercise, the dance room is a space which can be utilised for small dance classes or for yoga.
All tenants have access to the swimming pool. Centrally located and accompanied by sun lounges and umbrellas, this spacious pool is a perfect place to spend sunny Saigon afternoons.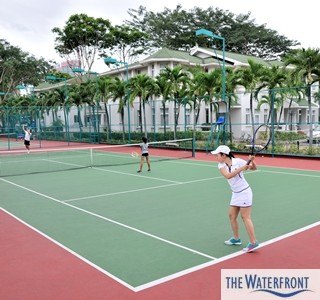 Bordering the swimming pool, our two tennis courts are open for the use of those tenants that revel in outdoor sports.
CHILDREN'S PLAYGROUND/ EXERCISE AREA
The playground is located along the residence pathways where children are free to explore and have fun under the supervision of parents.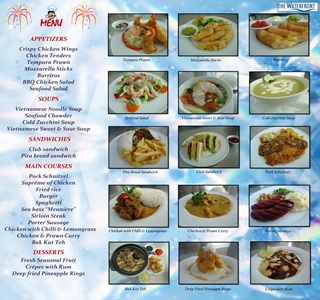 The Waterfront Café is open daily from 7am to 9.30pm, catering for breakfast, lunch and dinner. It offers a selection of both Asian and Western dishes for those times when neither cooking nor venturing out are attractive options. A buffet breakfast is available every Sunday starting at 7.30am.