Front Office
Maintenance
Housekeeping
24/ 7 Security
Gardening services
For the convenience of our tenants, we offer a chaperoned bus ride from The Waterfront Residence to two schools in district 2: the British International School (BIS) and the International School (IS).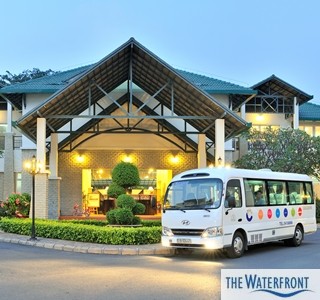 In order to facilitate getting around Ho Chi Minh City with maximum ease, complimentary shuttle buses run daily from The Waterfront Residence into District 1 and within District 7 itself. Any changes to the schedule will be updated here in advance. Buses operate all week and on Public Holidays.
Our itinerary includes main stops in the city centre, which allows ease of access to main shopping and entertainment points.
Download Schedule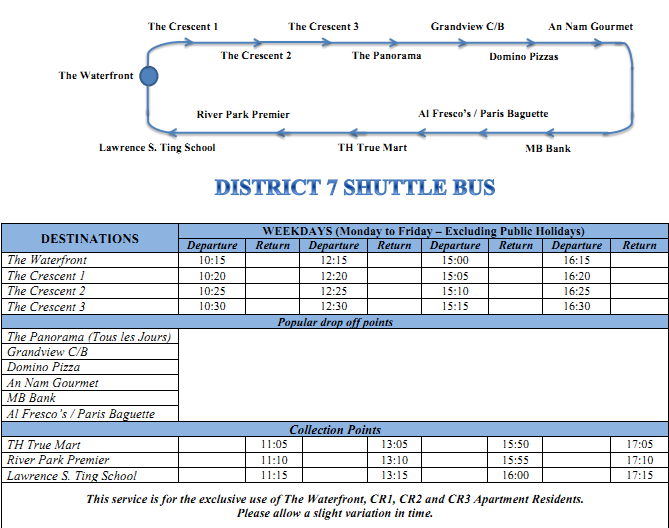 This shuttle makes various stops within District 7, and operates from Monday to Friday (excluding Public Holidays) between 10am and 4pm. These buses are reserved exclusively for tenants of The Waterfront and The Crescent Residence.
Download Schedule